Playing Movies and Audio Files
Study Share supports movie and audio files, which can be opened with the appropriate browser plugin or external player. Multimedia files appear as links in place of case images.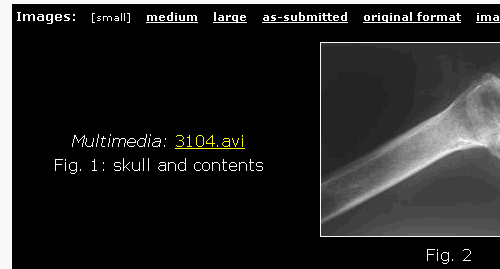 Clicking on the file link will launch the default player for that media type. For example, here is the Real One player being launched on an AVI movie file: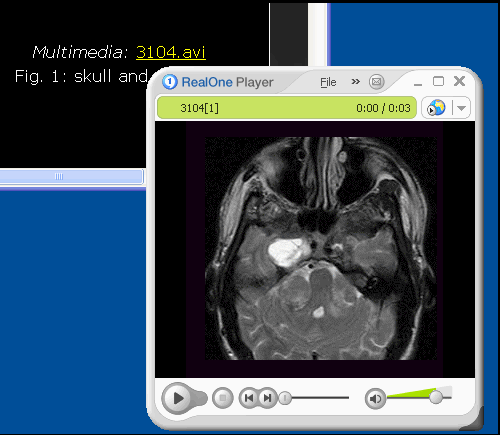 If your computer does not have a player installed that can handle the media type, you will be prompted to choose an application to play the file. If this happens, see your system administrator for instructions on how to install a player on your computer. Several free players are available, including Windows Media Player and RealOne Player.
Next: Posting Comments